Y los ganadores a los SAG Awards son...
Celebramos los 25 años de los Screen Actors Guild Awards, en compañía de la conducción de Megan Mullally, quien anunció a los ganadores, acercándonos a las predicciones de los premios de La Academia. La mayoría de actores que reciben el galardón han sido grandes ganadores de la estatuilla dorada; entre ellos recordamos nombres como Frances McDormand, Gary Oldman, Sam Rockwell y Allison Janney, quienes ganaron el año pasado en los premios SAG y posteriormente en los Oscar.
En la lista de grandes ganadores de este año tenemos a Glenn Close por su maravillosa actuación en The Wife, lo que podría anunciar que Lady Gaga queda fuera de la posibilidad de llevarse el Oscar por Mejor actriz en la cinta A Star Is Born; hablando de Mejor Actor, se tenía como gran favorito a Christian Charles Philip Bale por su interpretación en Vice y esta noche que se llevó el Rami Malek por su buena actuación dentro de la mala cinta Bohemian Rhapsody.
Mejor actor de reparto fue para Mahershala Ali en Green Book y la gran sorpresa por Mejor actriz de reparto fue Emily Blunt por su role dentro de la cinta A Quiet Place. El gran premio de la noche fue para la cinta Black Panther, dejando fuera a la cinta de Bradley Cooper.
Hablando de la pantalla chica el máximo ganador de todos los premios de la temporada es The Marvelous Mrs. Maisel, la aclamada serie de comedia de Amazon.
¡Aquí la lista completa de nominados con sus respectivos ganadores!
Outstanding Performance by a Cast in a Motion Picture (Excelente desempeño de un elenco en una película)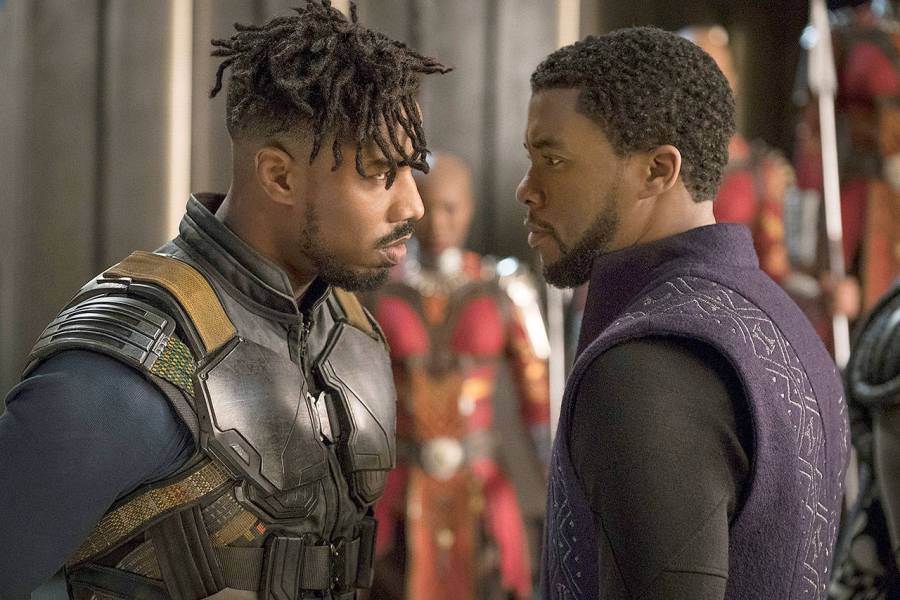 "A Star Is Born"
"Black Panther" (winner)
"BlacKkKlansman"
"Bohemian Rhapsody"
"Crazy Rich Asians"
Outstanding Performance by a Male Actor in a Leading Role in a Motion Picture (Excelente desempeño de un actor principal en una película)
Christian Bale, "Vice"
Bradley Cooper, "A Star Is Born"
Rami Malek, "Bohemian Rhapsody" (winner)
Viggo Mortensen, "Green Book"
John David Washington, "BlacKkKlansman"
Outstanding Performance by a Female Actor in a Leading Role in a Motion Picture (Excelente desempeño de una actriz en un papel principal en una película)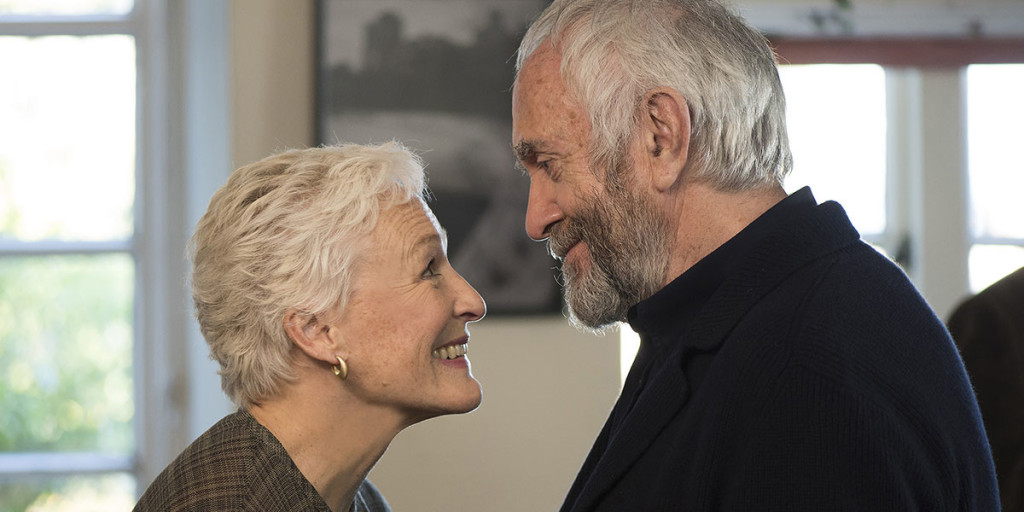 Emily Blunt, "Mary Poppins Returns"
Glenn Close, "The Wife" (winner)
Olivia Colman, "The Favourite"
Lady Gaga, "A Star Is Born"
Melissa McCarthy, "Can You Ever Forgive Me?"
Outstanding Performance by a Male Actor in a Supporting Role in a Motion Picture (Excelente desempeño de un actor en un rol secundario en una película)
Mahershala Ali, "Green Book" (winner)
Timothée Chalamet, "Beautiful Boy"
Adam Driver, "BlacKkKlansman"
Sam Elliott, "A Star Is Born"
Richard E. Grant, "Can You Ever Forgive Me?"
Outstanding Performance by a Female Actor in a Supporting Role in a Motion Picture (Excelente desempeño de una actriz en un rol secundario en una película)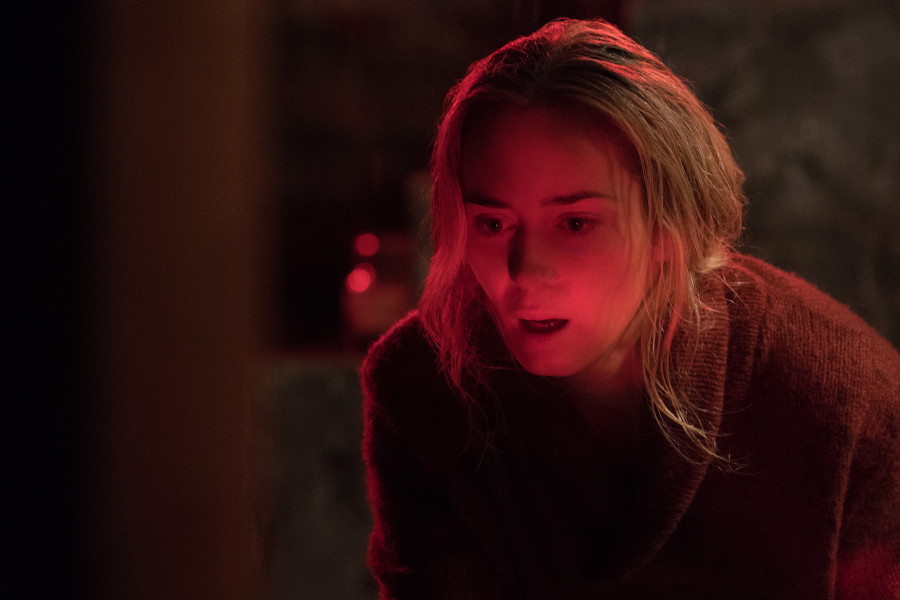 Amy Adams, "Vice"
Emily Blunt, "A Quiet Place" (winner)
Margot Robbie, "Mary Queen of Scots"
Emma Stone, "The Favourite"
Rachel Weisz, "The Favourite"
Outstanding Performance by a Stunt Ensemble in a Motion Picture (Excelente desempeño de una acción en una película)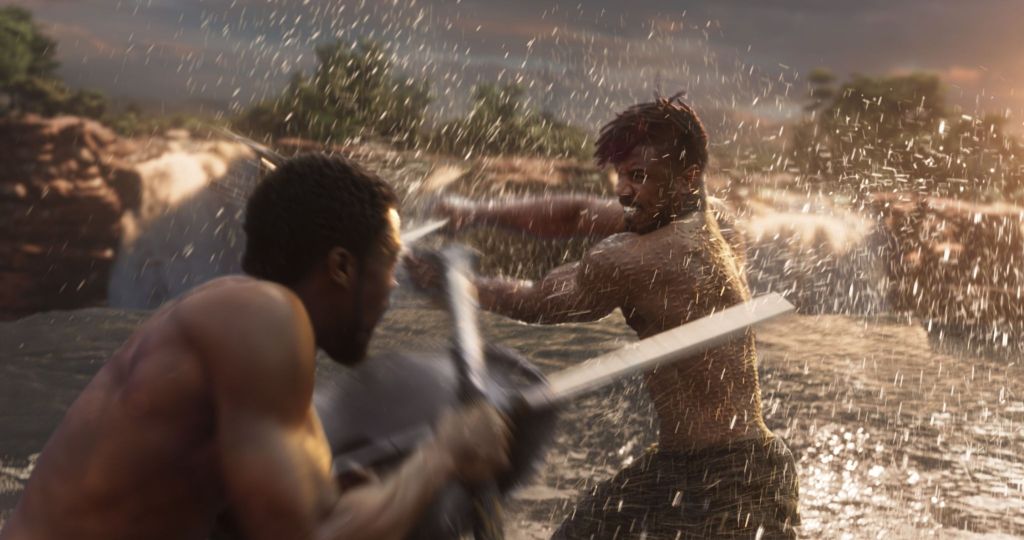 "Ant-Man and the Wasp"
"Avengers: Infinity War"
"The Ballad of Buster Scruggs"
"Black Panther" (winner)
"Mission: Impossible – Fallout"
Outstanding Performance by an Ensemble in a Drama Series (Excelente actuación de un conjunto en una serie de drama)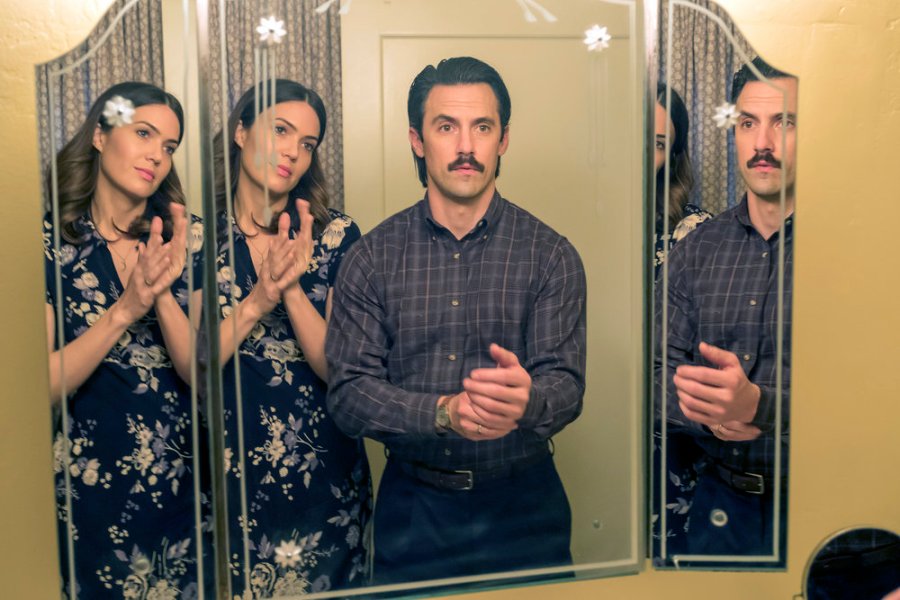 "The Americans"
"Better Call Saul"
"The Handmaid's Tale"
"Ozark"
"This Is Us" (winner)
Outstanding Performance by an Ensemble in a Comedy Series (Excelente actuación de un conjunto en una serie de comedia)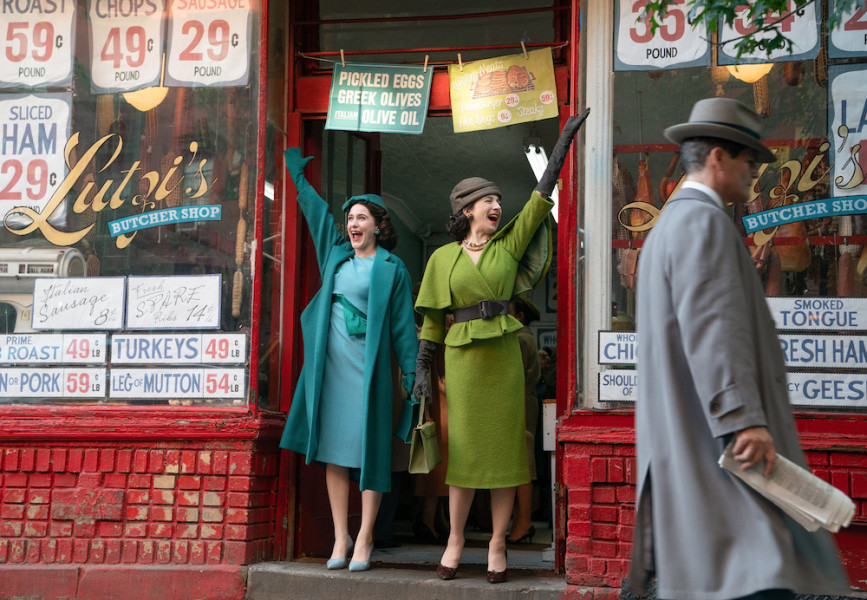 "Atlanta"
"Barry"
"GLOW"
"The Kominsky Method"
"The Marvelous Mrs. Maisel" (winner)
Outstanding Performance by a Male Actor in a Drama Series (Excelente actuación de un actor en una serie de drama)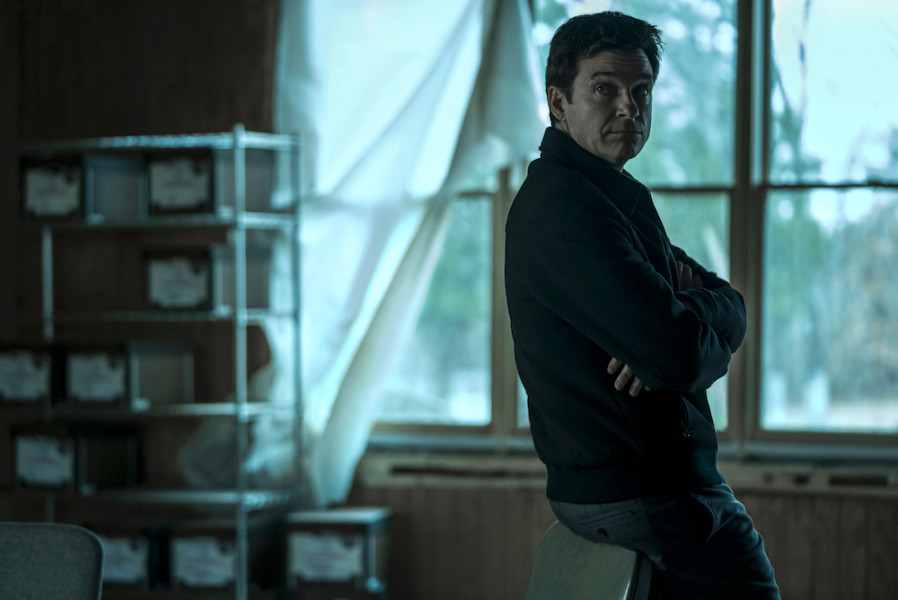 Jason Bateman, "Ozark" (winner)
Sterling K. Brown, "This Is Us"
Joseph Fiennes, "The Handmaid's Tale"
John Krasinski, "Tom Clancy's Jack Ryan"
Bob Odenkirk, "Better Call Saul"
Outstanding Performance by a Female Actor in a Drama Series (Excelente actuación de una actriz en una serie de drama)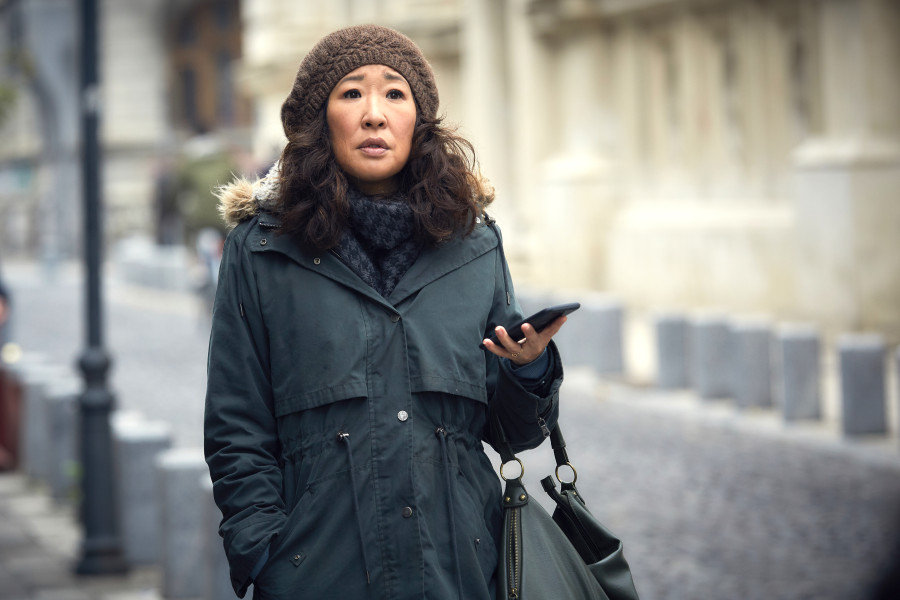 Julia Garner, "Ozark"
Laura Linney, "Ozark"
Elisabeth Moss, "The Handmaid's Tale"
Sandra Oh, "Killing Eve" (winner)
Robin Wright,"House of Cards"
Outstanding Performance by a Male Actor in a Comedy Series (Excelente actuación de un actor en una serie de comedia)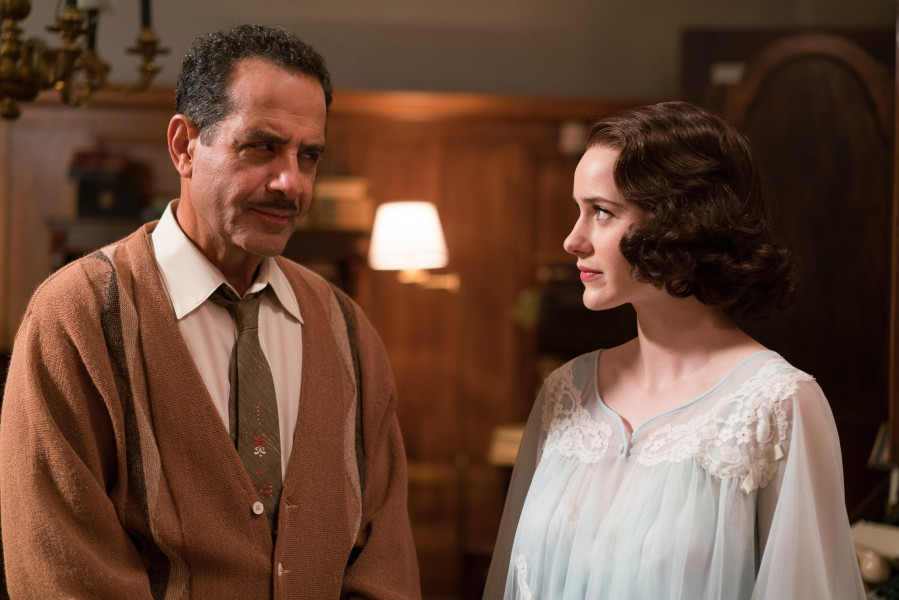 Alan Arkin, "The Kominsky Method"
Michael Douglas, "The Kominsky Method"
Bill Hader, "Barry"
Tony Shalhoub, "The Marvelous Mrs. Maisel" (winner)
Henry Winkler, "Barry"
Outstanding Performance by a Female Actor in a Comedy Series (Excelente actuación de una actriz en una serie de comedia)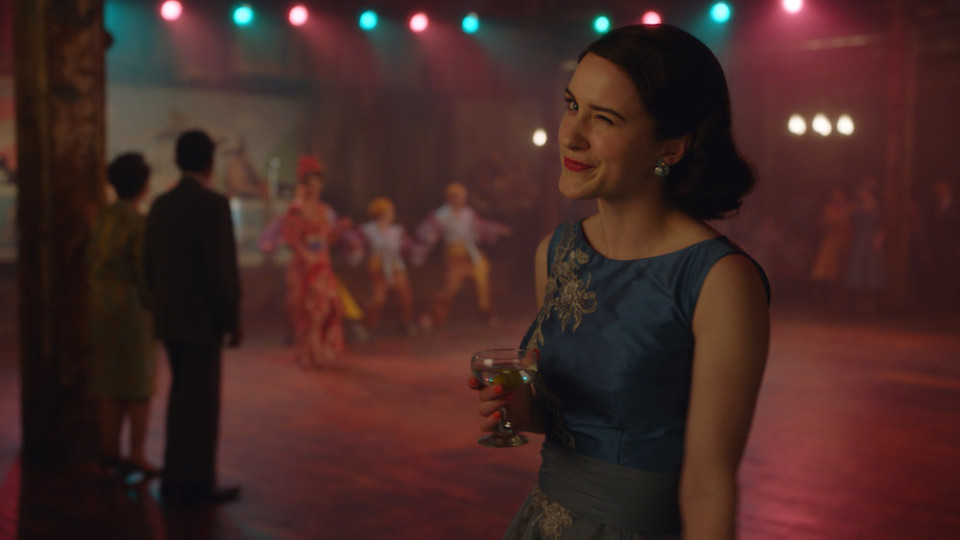 Alex Borstein, "The Marvelous Mrs. Maisel"
Alison Brie, "GLOW"
Rachel Brosnahan, "The Marvelous Mrs. Maisel" (winner)
Jane Fonda, "Grace and Frankie"
Lily Tomlin, "Grace and Frankie"
Outstanding Performance by a Male Actor in a TV Movie or Limited Series (Excelente actuación de un actor en una película para televisión o una serie limitada)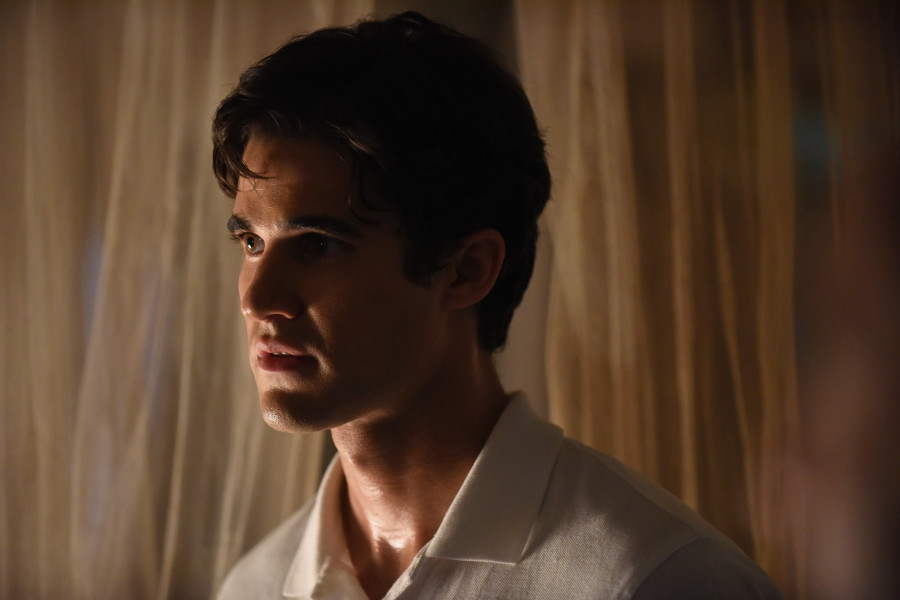 Antonio Banderas, "Genius: Picasso"
Darren Criss, "The Assassination of Gianni Versace: American Crime Story" (winner)
Hugh Grant, "A Very English Scandal"
Anthony Hopkins, "King Lear"
Bill Pullman, "The Sinner"
Outstanding Performance by a Female Actor in a TV Movie or Limited Series (Excelente actuación de una actriz en una película para televisión o una serie limitada)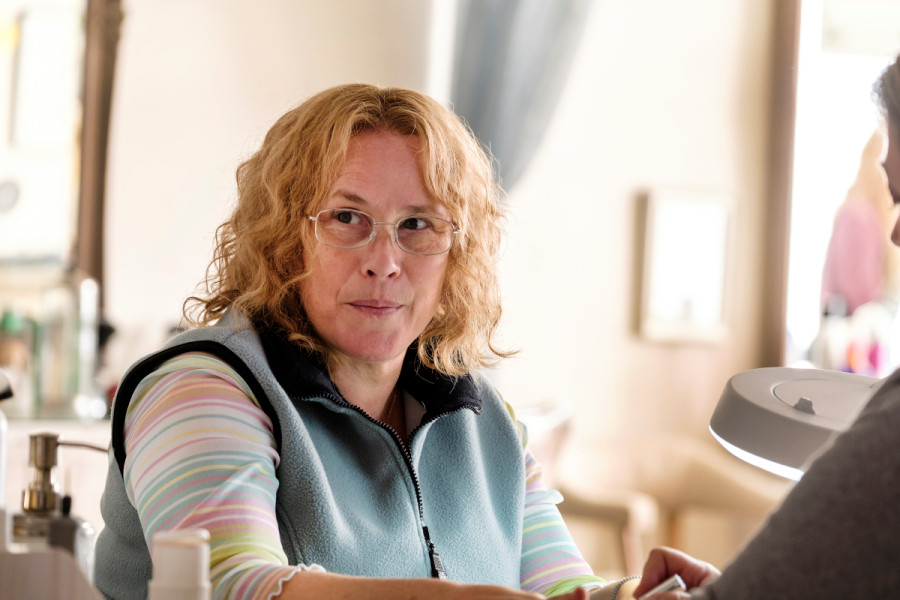 Amy Adams, "Sharp Objects"
Patricia Arquette, "Escape at Dannemora" (winner)
Patricia Clarkson, "Sharp Objects"
Penélope Cruz, "The Assassination of Gianni Versace: American Crime Story"
Emma Stone, "Maniac"
Outstanding Performance by a Stunt Ensemble in a Comedy or Drama Series (Excelente actuación de un conjunto en una serie de comedia o drama)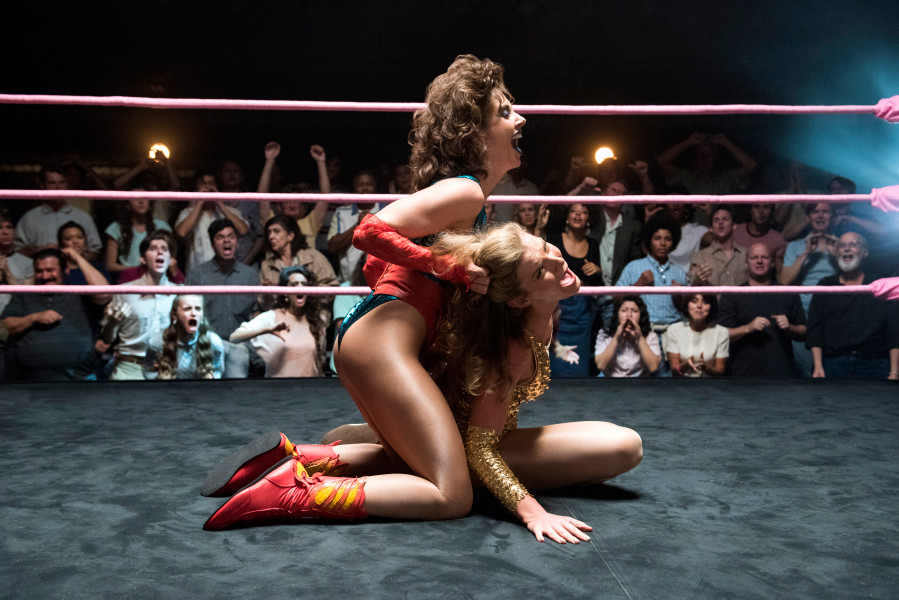 "GLOW" (winner)
"Marvel's Daredevil"
"Tom Clancy's Jack Ryan"
"The Walking Dead"
Westworld"
Lifetime Achievement Award (Premio a la trayectoria)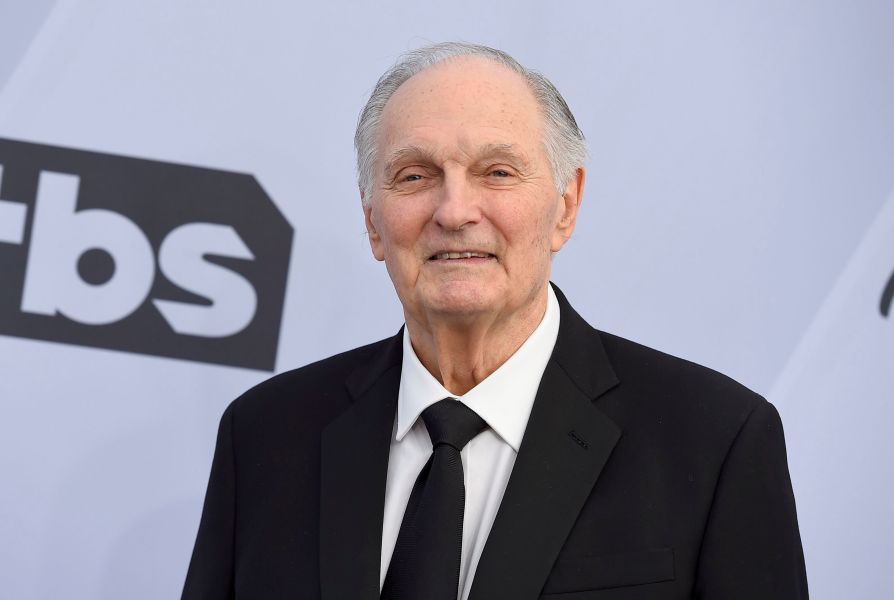 María José Tielve